Even geduld
Home
Verkennen
Over
Disclaimer
Mijn Account
Winkelmandje
Checkout
Kleding
Schoenen
Accessoires
Home


Wat doen mannen het liefst? Winkelen of op café gaan?
Bij César wanen mannen zich alvast in een café waardoor winkelen helemaal OK wordt.
Kapstokken worden veranderd door biertaps, kledij ligt op de biljarttafel, lampen zijn er in de vorm van bierflesjes, en betalen doen we aan den toog!
Je vindt hier mooie en stijlvolle kledij voor alle mannen… met een twist, liever sober, of super hip…. We zoeken met alle plezier alle mooie stukken uit een gevarieerd collectie aanbod.
César staat voor authenticiteit, service en originele collecties in een tof kader. Come and check it out!
NEW IN:
Puffer
L87HSZ01
119.95
119.95
Lee, Jas, Puffer Jacket , L87HSZ01, S,M,L,XL,XXL
Details
Baron
A556C21BAR
14.99
14.99
Stance, Sokken, Baron Socks , A556C21BAR, 38-42,43-46
Details
Leaves
P000058
12
12
Happy Socks, Sokken, Leaves Sock , P000058, 41- 46
Details
Sune
901359
99.99
99.99
Anerkjendt, Trui, Sune Knit, 901359, S,M,L,XL
Details
Twin Pack
L680CMKW
29.95
29.95
Lee, T-shirt, Twin Pack T-Shirts, L680CMKW, S,M,L,XL,XXL
Details
Vain
223959656
99.95
99.95
Minimum, Cardigan, Vain Cardigan , 223959656, S,M,L,XL
Details
ELEPHIKING1010-01
42.95
42.95
Muchachomalo, Boxershort, Elephant Boxershorts , ELEPHIKING1010-01, S,M,L,XL,XXL
Details
Pima O-Neck
16073457
19.99
19.99
Selected Homme, T-shirt, Basic T-shirt met ronde hals, 16073457, S,M,L,XL,XXL
Details
Akotan
0336
39.99
39.99
Barts, Sjaal, Akotan Scarf, 0336, TU
Details
BKW099T-L213
99.95
99.95
Antwrp, rolkraag, Basic Rollneck, BKW099T-L213, S,M,L,XL,XXL
Details
My cup of tea
MCT01-8300
11.95
11.95
Happy Socks, Sokken, My cup of coffee, MCT01-8300, 41- 46
Details
20716102
49.95
49.95
Blend, Trui, Knitted Rollneck, 20716102, M,L,XL,XXL
Details
Selected Homme
selected-homme
Details
Happy Socks
happy-socks
Details
Carhartt WIP
b-carhartt-53
Details
Antwrp
antwrp
Details
Blend
blend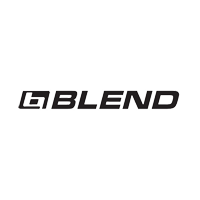 Details
Dickies
dickies
Details
Anerkjendt
anerkjendt
Details
Lee
lee
Details
Barts
barts
Details
Casual Friday
casual-friday
Details
Statielei 89
2640 - Morstel
webshop@cesarmenswear.be
Cesar Menswear
+32 (0)3 336 26 86
BE 0597.878.207
https://cesarmenswear.be/
Retourdocument